Places of Worship in the Mississippi Delta /Friars Point, Mississippi
New Prospect Missionary Baptist Church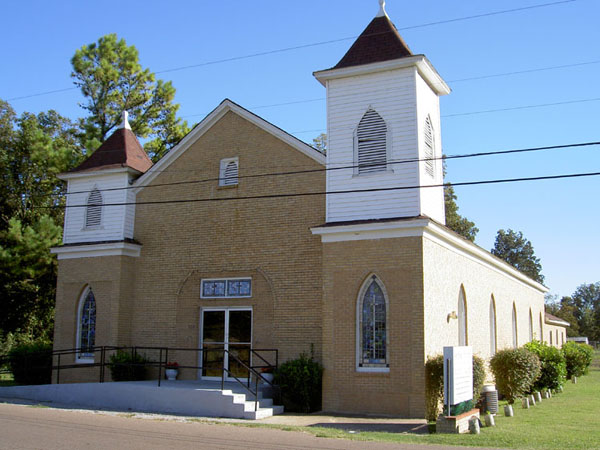 The asymmetrical towers of the church drew my attention. Its a solid brick structure, with a visible history of changes and alterations. It is one of a number of churches serving the black residents of this declining Mississippi River town.