Places of Worship in the Mississippi Delta / Cleveland, Mississippi
First Baptist Church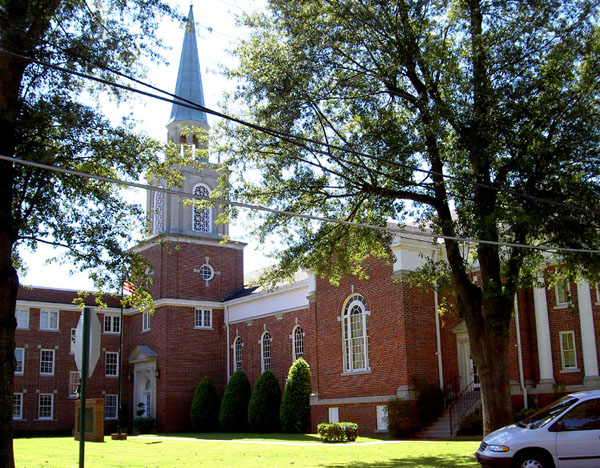 The First Baptist church and the First United Methodist Church are entwined in a manner that is difficult or impossible to show in a photo. They literally have each other in a semi-circular grip. Look at the Methodist Church and you'll see this spire from the Baptists Church looming in the background.