Places of Worship in the Mississippi Delta / LakeVillage, Arkansas
Our Lady of the Lake Catholic Church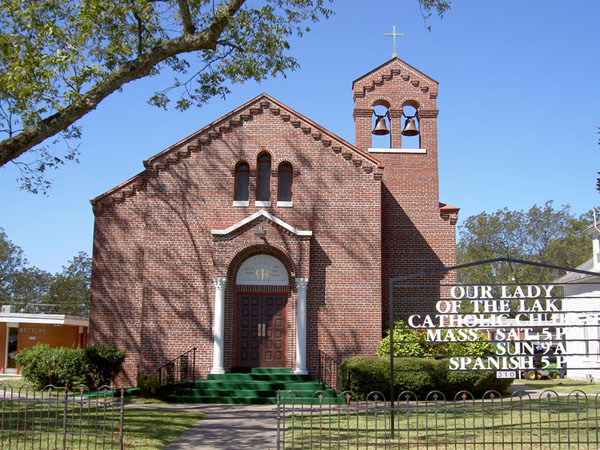 Lake Village was the center of an Italian immigration as nearby Sunny Side Plantation recruited laborers as cotton sharecroppers in the 1890s. The church has been largely attended by the descendents of those families. We recently met the new assistant pastor, an evangelizing Nigerian.