Places of Worship in the Mississippi Delta /Greenville, Mississippi
Christ Wesleyan Church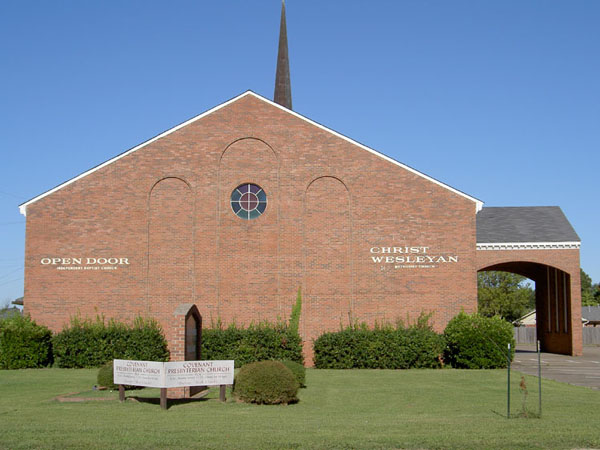 Christ Wesleyan was a United Methodist Church built in 1970 in the northern suburbs of Greenville. Recently we noticed signs indicating that Covenant Presbyterian Church and Open Door Independent Baptist Church were in the same building. The "United" in the name appears to have been removed from the wall.